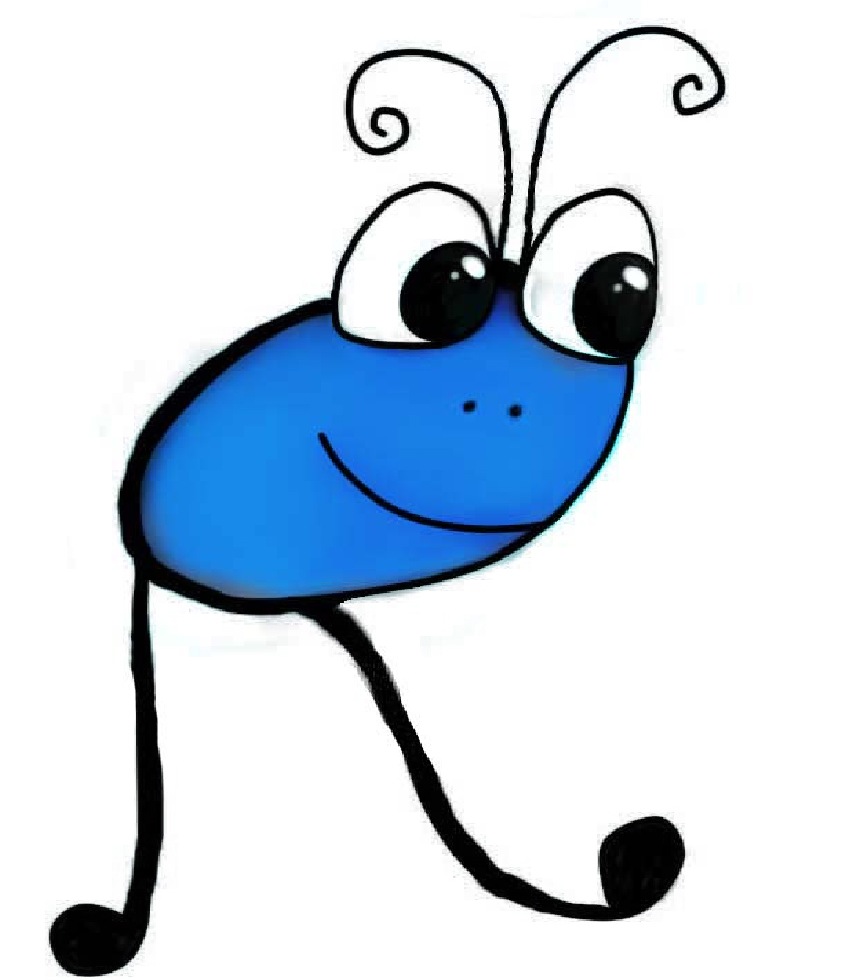 Should YOU enjoy Readers Theater in your homeschool? Is it really worth the time? What if you're not experienced in drama? Can you still do it? More importantly, will it help YOUR students?
Many years ago while we were still homeschooling our children The Teaching Home Magazine published an article I wrote on Readers Theater. Why? Because Readers Theater helps homeschool students the same way that it helps all students.
The Home School Legal Defense Foundation read the article and interviewed me for their radio program "Homeschool Heartbeat" because they recognized the value of Readers Theater in building leaders and creators.
You don't have to be an expert at anything to experience success with Readers Theater. Here are "7 Facts Every Homeschool Teacher Should Know About Readers Theater":
1. Readers Theater builds fluency, comprehension, and oral reading skills.
You could write a whole book on the benefits of Readers Theater for your students. One popular benefit that teachers recognize is an improvement in fluency. Fluency in reading is the ability of a student to read aloud easily, accurately, and articulately. A child who reads aloud fluently reads aloud smoothly, without a lot of pauses. Rereading is a proven way to improve fluency and Readers Theater motivates rereading. Students WANT to reread a passage because they're having fun and they're usually practicing for a performance.
Our article "Readers Theater Prepares Future Leaders" shares the story of a fourth-grade teacher in North Carolina, Lorraine Griffith, who saw dramatic results in her classroom. In only ten weeks of enjoying Readers Theater, every child in her fourth-grade class had improved his or her reading score by a full grade level. After a year of Readers Theater, the students had improved his or her reading score by three grade levels. Is that typical? I don't really know.
All I know is that teachers continue to use Readers Theater because it helps children build important skills while they learn. Here's what one teacher wrote me in a survey: "My homeroom class reads 'Readers Theater' every day and their reading scores have improved 50%."
Students will be reading aloud for the rest of their lives: books, speeches, and even teleprompters. Readers Theater helps them build and improve those critical oral reading skills.
2. Readers Theater builds confidence.
Do you know anyone who is afraid to speak in front of a group?
I asked a homeschool mom that question. She nodded, put her hand over heart, and replied, "Yes, me."
So, I asked her, "Did you have much practice speaking in front of a group while you were in school?"
"No...," she sadly responded.
Why don't we give our children safe opportunities to speak in front of a group with Readers Theater? It helps build their confidence in ways we can't even measure. Imagine you and your students enjoying Readers Theater year after year. You'd all reap multiple benefits while learning and having fun.
I remember an ESL teacher telling me about the shyest boy in her little group. We'll call him Sam. Sam didn't like to speak much in her ESL group. He was a good student, but very quiet. When they were getting ready to try our Readers Theater script "Pet Shop Stop" the teacher introduced the script and the parts. She demonstrated how Grandpa could have a special voice to sound old. When the teacher asked for volunteers she was surprised that shy Sam volunteered to read the part of Grandpa. The whole group was amazed when Sam excelled at reading the part of Grandpa with his special voice. Sam blossomed because of the opportunity to build his confidence with Readers Theater. Your students will blossom, too.
3. Readers Theater integrates learning.
Readers Theater combines several skills into one delightful activity. Teachers incorporate Readers Theater in just about every subject area (e.g., history, social studies, science, health, language arts...). You may choose non-fiction scripts that will teach your children facts while they practice life-long skills. Or, you may choose scripts that escort children into a true story or a piece of literature.
Since teachers enjoy both fiction and non-fiction Readers Theater we help you with a growing library of trustworthy scripts. Many teachers incorporate non-fiction Readers Theater scripts to help their students build multiple skills while they learn (e.g., "Never, Never, Never Forget 9-11," "The Great Race of Mercy," "Moon Talk"). You may even have your students write their own non-fiction Readers Theater scripts after they have completed research on a particular subject.
Readers Theater based on literature varies widely. With an exhaustive search you may find a wide range of scripts in books and online based on children's picture books, Aesop's fables, tall tales, parables, poems, classical literature, Biblical literature and more. Your students can easily create their own Readers Theater scripts from a piece of literature, too.
If you're doing a unit study, Readers Theater will simplify your lesson planning. Choose a script and incorporate some character-building. Use discussion questions to help build critical thinking skills. Simplify your life by using the annotated curriculum links at the end of our scripts. Add a few relevant library books and you'll have a unit study that could last you at least a month or more.
For example, if you do a study on inventors you might start with Thomas Edison. Use Readers Theater scripts to help your students learn about Edison's life–including the story of his "talking dog." Choose extension activities from the list of annotated curriculum links. Borrow a few library books to learn more about his inventions. Enjoy some science experiments related to Edison. And, encourage your own young inventors! Our first-born son used to keep an "Invention Notebook" with ideas for his inventions. Now he has his doctorate in physics!
4. Readers Theater enhances creativity.
Have you ever heard something important being read aloud in a dull, lifeless voice? Boring! But, why does anyone read aloud that way?
Is it because the reader doesn't understand the power of words? Or, is it because he or she lacks the practice of reading aloud creatively?
Readers Theater can be done in a robotic voice–dull, lifeless, boring. Yet, since rereading and practice is involved, that doesn't have to happen. Words come alive with a good oral reader, right?
Readers Theater provides students the opportunity to creatively INTERPRET what they read with intonation, volume, speed, and even gestures. For example, imagine reading this sentence seven times each time emphasizing a different word: "I didn't say you stole my wallet." Try it...
I didn't say you stole my wallet.
I didn't say you stole my wallet.
I didn't say you stole my wallet.
I didn't say you stole my wallet.
I didn't say you stole my wallet.
I didn't say you stole my wallet.
I didn't say you stole my wallet.
Just emphasizing a different word can change the meaning of a sentence. Encourage students to creatively experiment with changing the emphasis of certain words as they read until they are happy with their interpretations.
Use Readers Theater to enhance creative writing, too. One teacher recently wrote me, "I had my students write a lot of their OWN Readers Theatre and perform them for other classes this year and I saw a lot of my English Learners and lower level learners blossom like flowers in so many ways by doing this." Remember, YOUR students will blossom, too
5. Readers Theater is easy and fun.
Everyone agrees that Readers Theater is FUN! And, depending on your students, Readers Theater can be easy to do. (Your students should be able to stay on task and be well-behaved to experience the most success.)
You don't need costumes, scenery, props, or memorization. All you need is a copy of the script for each student–unless you try to have two students share a script. Some teachers prefer folders for their scripts, but stapling pages together works fine. Many students will end up memorizing lines because of all the practice reading the lines aloud. Let them trade parts or try different voices for more fun.
6. Anyone can do Readers Theater.
I was NOT a drama major. In fact, I was never in a play at any of my schools while growing up. Still, I successfully used Readers Theater in my school classroom with 25-28 students. And, I successfully used Readers Theater while homeschooling our own four children. In fact, when I taught a drama club of around 30 homeschool students in grades 3-8 Readers Theater proved to be an excellent and popular tool. But, that's another story. :)
You can do this! Just choose a script that you like. The only way you can fail with Readers Theater is to quit.
If you're not sure, let your students perform for stuffed animals or family members at first. Maybe you can let them help choose the scripts? Remember, THEY are the ones performing, not you. And, they are building life-long skills while they practice.
7. Readers Theater simplifies a homeschool teacher's life.
Did you ever wish your homeschooling was easier?
Did you ever wish you could let your students work on a project while you do something else?
Well, Readers Theater can help simplify your life. We homeschooled grades K-12 for over 24 years. I often wished I had trustworthy Readers Theater scripts. But, the internet didn't exist then and script books were too unpredictable and expensive. I only had a few scripts from my years as a classroom teacher.
You have it much easier. By choosing a trustworthy script you can have a week's worth of lesson plans in one delightful activity. Choose different scripts and the schedule can be repeated weekly. First, introduce the script and vocabulary. Next, have the the students practice the script. Finally, do a little performance at the end of the week. Easy!
If you need to do something briefly while the students are rehearsing, assign an older student the part of "student director." Then, let the students build their group communication skills by collaborating on a Readers Theater project. Maybe they can surprise YOU with a performance?
And, if you have grandparents far away consider letting your children read a script on the phone or via Skype with Grandma or Grandpa. Everyone will love it and it won't even feel like school.
So, are you ready to discover the joys of homeschooling with Readers Theater all year? Choose a script and get started or join our Script Buffet Club for a 24/7 "all-you-can-eat" growing buffet of trustworthy Readers Theater scripts to help YOU build leaders and creators with Readers Theater. Have fun. Make memories. Build leaders. Easy!