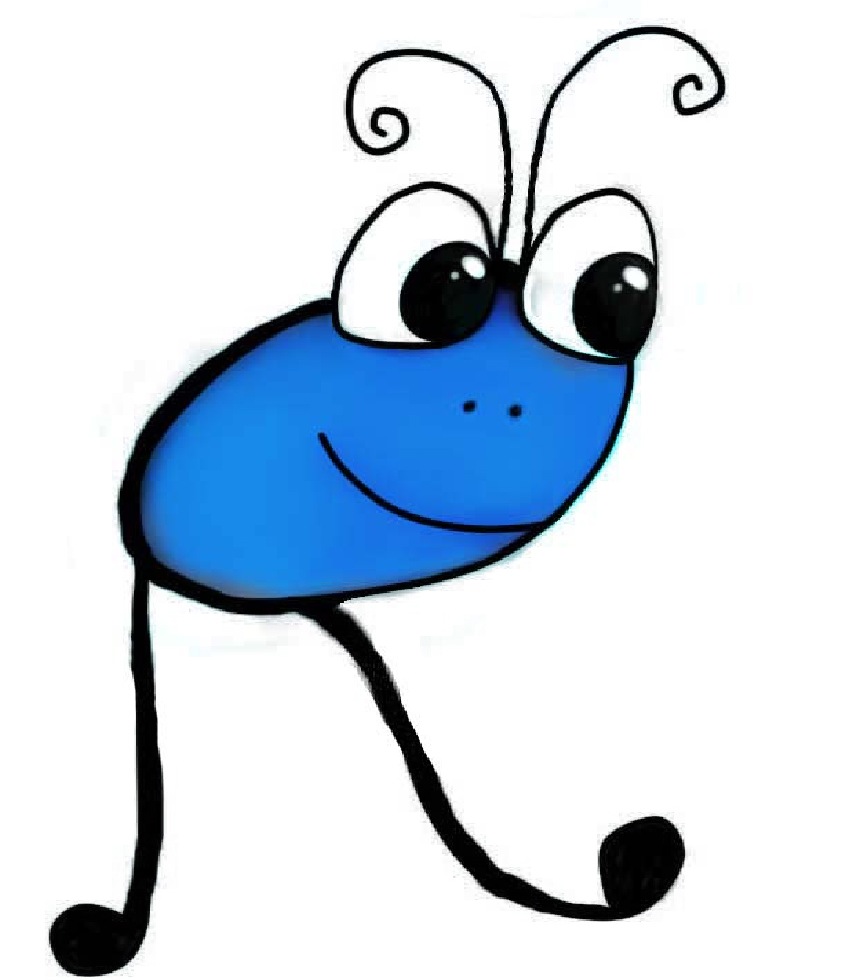 I flicked the lights off and on in the classroom and croaked out some instructions. I really needed a microphone or a megaphone. The class hushed quickly. Why was Miss B playing with the lights?
Flipping the lights silenced the students enough for me to communicate. I was hoarse again from some sort of allergy that showed up every October. Sometimes I would silently write my messages on the board. Curious students would stop and read what I was writing. Soon, curiosity and peer pressure got everyone's attention. It worked again.
It's too bad I didn't know about Readers Theater in the early years of teaching. Readers Theater would have been a fantastic way for students to build life-long skills even when I wasn't feeling well. In fact, Choral Readers Theater would have been perfect for the early part of the year.
Once you have established your class rules and procedures, Readers Theater can easily integrate into any subject area. Here are 5 October Readers Theater ideas for enjoying Readers Theater all year:
1. Choral Readers Theater– Choral Readers builds confidence and teamwork. You may enjoy Choral Readers Theater as a full class reading aloud or in choral groups. I believe students enjoy groups more than a whole class reading chorally because it's more interesting for the readers and the listeners. Partner plays (i.e., 2 parts) work well with Choral Readers Theater because the readings go back and forth–kind of like ping pong, but everybody wins! Yet, ANY script with 2-6 parts could potentially be introduced with Choral Readers Theater. Having a limited number of groups increases engagement, so 2-4 parts is probably ideal.
Choose a script that is not too long to perform chorally. Choral Readers Theater tends to be performed more slowly. You may divide the groups any way you choose (e.g., location in the room, boys voices and girls voices, high voices and low voices, birthday months...). Students build confidence by reading with others in the group. Later, students may practice the play in small groups with individual readers instead of choral groups, if you want.
You'll find many Readers Theater scripts in our Script Buffet that would work with Choral Readers Theater. Although some are for paying members only, you'll find some in our Free Scripts section, too. For example, "Dog Jog Adventure" tells a rollicking story based on a teacher's true experience with her two pets. I adapted her story to Readers Theater with parts for a narrator, a brother, and a sister. Both the children are middle school age, but the readability is much easier (grade 2.7 or grade 3.0). (The Flesch-Kincaide readability formula bases the readability level on the number of syllables and the length of the sentences. Since much of the dialogue is short sentences, the script appears to be fairly easy.) Let the teacher (or advanced reader) read the narrator's parts since they are more difficult. Then, have the boys read the brother's parts and the girls read the sister's parts. Be prepared for giggles!
If you want to include a large group and still have individual readers, choose a script with a chorus. Everyone reads the chorus parts. We have several scripts that include a chorus. This technique works well for writing your own classroom Readers Theater scripts based on song lyrics. Just divide the verses up with individual readers and let everyone read the chorus. Students may work in small groups with different sets of song lyrics and successfully create a Readers Theater script.
2. Tall Tales– Libraries provide plenty of resources for tall tales to create Readers Theater scripts. I love this tall tale of Pecos Bill done with a Readers Theater Paper Slide format. Let your students choose a tall tale and work in groups to retell it Readers Theater style with illustrations.
Or, let your students write their own original tall tales and adapt them for Readers Theater. Our original tall tale "When Kevin Burped (Advanced)" or "When Kevin Burped (Easy)" is guaranteed to generate giggles, but Script Buffet Club members will have to be logged in to see it.
3. Children's Literature– You'll find a wealth of Readers Theater scripts based on children's literature online and in books. Unfortunately, I can't adapt published children's literature to Readers Theater without permission from the publisher. You may do it for classroom use, though.
One of my favorite scripts to adapt to Readers Theater from children's literature is Tacky the Penguin. I used it with drama classes for years, as well as with friends and family at home. In the version I wrote the hunters were a chorus, so anyone who did not have a speaking part could be a hunter. Here's an online version, but instead of having all the penguins say, "Hi!" I had the penguins introduce themselves–just like the book.
Any excerpt or picture book can usually be easily adapted directly from the text. Just put the narration with the narrators and the dialogue with the characters. I try to write scripts that complement children's literature so students can compare and contrast the two stories (e.g., "Goldy Socks and the Three Hares," "This Little Piggy Loves Jokes"–inspired by Charlotte's Web).
4. Mysteries– I loved reading mysteries as a child–not murder mysteries, but puzzles to solve. And, our children loved reading several Encyclopedia Brown mysteries from the library. Most children love a good mystery.
Unfortunately, there aren't a lot of mysteries written for Readers Theater. Maybe that's because mystery Readers Theater tends to be longer in order to build the mystery?
Anyway, although we have a few mysteries in our Script Buffet (see Literature > Mysteries), we have one in our Free Scripts Catalog: "The Sugar Spies." This popular download overlaps health and provides fun, integrative learning. With a chorus of Sugar Spies, your whole class will be launched into learning and laughter:
We're the Sugar Spies!
Can't you see it in our eyes?
We're the Sugar Spies,
Checkin' for bad buys...
(Note: Our companion script "The F.I.B. Case #33" covers another aspect of health in a fun Readers Theater mystery for our Script Buffet Club members. Divide the class into two groups and let each group present one script.)
If you want more mystery options, take a chapter or section from a children's mystery book and adapt it for Readers Theater with your class or in small groups. You may need a few narrators to introduce the chapter and summarize the story. Adapt the selected chapter or section into Readers Theater. Then, encourage the students to read the book for the rest of the story.
5. Celebrate Fall (in the northern hemisphere)– Our family used to create leaf mazes from the fall leaves that fell from the huge trees in our yard. A leaf maze? Oh, yes! We had fun creating the maze and even more fun exploring the oddly-shaped maze. I wrote an easy Choral Readers Theater script called "Leaf Maze" (for members) based on those fun memories. Some would call "Leaf Maze" a non-rhyming poem with repetition.
Let your students collect their own fall leaves and make leaf prints or leaf creatures to help inspire them. Encourage students to choose fall poems and read them aloud, taking turns with the lines. Allow "buddy reading" (i.e., 2 readers) and plenty of practice. Maybe your students could write their own fall poems and read them aloud?
For older students, encourage them to choose or write a fall-related poem and adapt it to Readers Theater using both individual and group parts. Let them practice the poems with creative interpretations and present them to a younger class with audience-participation gestures. Scholastic has three poems (grades K-5) to review on their page "Falling Leaves Poems."
Readers Theater builds life-long skills any time of the year. Why not enjoy the benefits and fun every season? In fact, why not incorporate Readers Theater scripts into your lesson plans every month? Health, history, literature, science, and social studies all come alive with Readers Theater. And, with our "Shortcuts to Enjoying Readers Theater All Year" articles you'll have plenty of ideas to enjoy Readers Theater every week. Weekly Readers Theater? Why not? You'll have more fun while you get the job done!