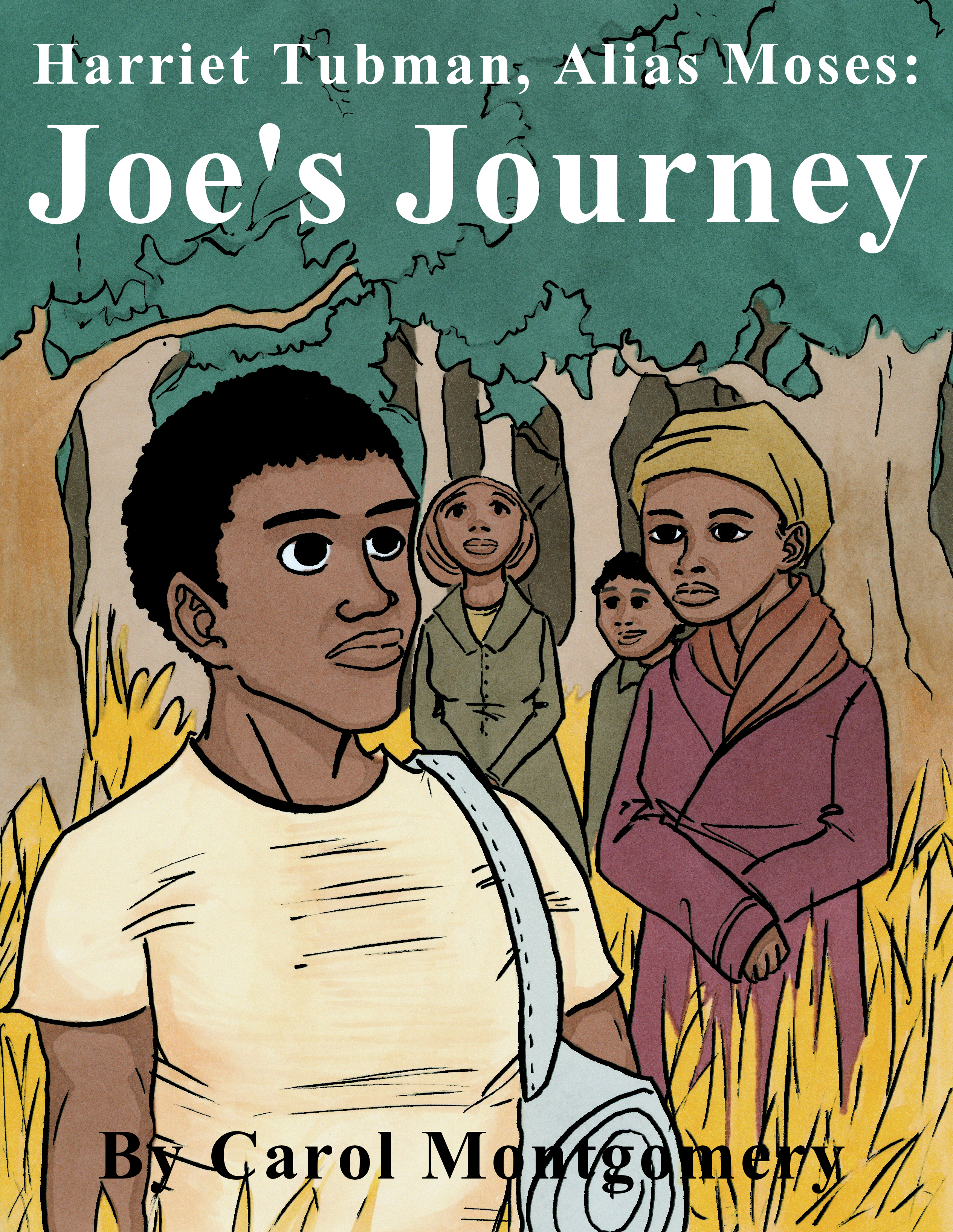 "Harriet Tubman, Alias Moses: Joe's Journey" is a true-to-life Readers Theater script from the original biography of Harriet Tubman by Sarah Bradford (1869). Harriet Tubman told Mrs. Bradford the story of her life, including some of her adventures as a conductor on the Underground Railroad. Harriet had a strong faith in God and this script is true to her story.Join an adventurous trip with Harriet Tubman and some escaped slaves--including Joe--in this free Readers Theater script.
TIME: about 9 1/2 min. CAST: 8-12 TONE: somber with joy READABILITY: grade 4.2
If you need an easier or more advanced readability level for this script and you are a paying member, contact Carol at more@readerstheaterallyear.com
Here is an excerpt from page two of this script:


Harriet Tubman, Alias Moses: Joe's Journey
Adapted from the second edition of Sarah Bradford's book,


Harriet Tubman: The Moses of Her People (1886)


Readers Theater By Carol Montgomery ©2010


After the narrators have introduced the story and Joe has come in, this interaction occurs on the second page...
Narrator 3: One night Joe took a boat, rowed down the river, and visited

Old Ben, Harriet's father.



Joe: (determined) Next time Moses comes, let me know.

Old Ben: (nods) I surely will.

Narrator 4: Joe didn't have to wait long. Neither did the others who were


waiting for Harriet Tubman to rescue them from slavery.



Narrator 2: Joe's brother William also disappeared from the plantation,


along with Peter and Eliza. Other slaves were missing from other




plantations.



William: Yes, sir! We hid in potato holes sometimes during the day. We


didn't make a sound. We could hear them hunting us like we were animals!




It was terrible. One time they passed just a few feet away from us!



Eliza: We were passed from friend to friend wearing different disguises.


We never knew who could be a friend or who could be an enemy. But,




Moses knew!



Click on the PDF link below to see the full printable version of the free Readers Theater script "Harriet Tubman, Alias Moses: Joe's Journey."



Download the PDF of

"Harriet Tubman, Alias Moses: Joe's Journey,"

a free Readers Theater script based on the biography of Harriet Tubman as Harriet told it to Sarah Bradford. Make sure you check out the curriculum links for easy lesson plans on the last page.

NEW CURRICULUM LINK--HEAR "HARRIET TUBMAN" LIVE:
I just heard an excellent, live, one-woman performance of Harriet Tubman by a gifted woman, Gwendolyn Briley-Strand, who has been sharing "Harriet Tubman: The Chosen One" since 1993. She travels all over to schools, universities, businesses, military bases and churches with this moving performance.
***Click here for a three minute video about the presentation,including "Harriet" welcoming you as part of her band of "runaways."
***And, here's an even better five minute excerpt of "The Story" from the whole DVD documentary as Harriet talks to you and her band of runaways out in the woods.
Author Interview of "Harriet Tubman, Alias Moses: Joe's Journey"
Would your students like to know the story behind the script, "Harriet Tubman, Alias Moses: Joe's Journey"? If so, here's our website exclusive "Author Interview: Harriet Tubman, Alias Moses: Joe's Journey."